The company owners have over 30 years' experience in the Technology, Business Development and the Staffing field.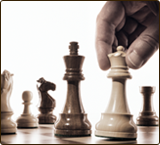 Over 10 years ago SCMSP discovered an underserved niche in the consulting industry. Business owners and managers needed technology solutions for their firms, and they needed those solutions to be productive, integrate seamlessly into their existing companies, and be managed by excellent technicians. Serving this market with our process has caused our growth to be exponential.
Our people are some of the best in the industry with varied and deep skill sets. When you hire SCMSP, there are no interns or trainees on your projects. All of our staff are hired to be point perfect for your project with the education, training, and experience to get the job done right and on time.
The mission of SCMSP is to deliver world class business and technology solutions that simplify the complexities of integration and implementation to promote business growth and ease of use. We create strategic plans and implement them on a global company scale for our clients.
Our goal is to partner with our clients to enable their technology to work for them thereby decreasing their overhead and substantially increasing their bottom line.
Our values are working smarter, excellent customer service, strategic focus, and integrity coupled with strong business ethics. Our company is a sought after place to work because of the culture we created that promotes satisfaction, and personal and professional growth.
Our vision is to be the top minority owned integrator in the US. We will be known worldwide for our ability to solve business and technology issues and enable our customers to be more effective and efficient so that they can drive revenue.
Contact us today and let us utilize technology to move your business forward.