Contact us and let our dedicated team of medical billing specialists take care of your billing so that you can focus on patient care and boost revenue an average of 10% or more!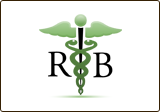 As a physician or manager, understanding your revenue stream and maximizing payments from patients and insurance companies is critical to the success and growth of your practice. We provide a free analysis of your current billing practices that delivers insight into your payment cycle. With a little data from you, we determine where your practice stands on important issues like average days of receivables overall, and by payer. Are you above or below the standard in payment time cycle? Imagine what faster, increased receivables could do for your practice.
Key benefits of outsourcing:
Increase speed of receivables
Each claim tracked and accounted for at all times
We provide monthly reports for practice management
We bill patients for you and take their calls which frees up your staff
Coding review and assistance for maximum billing
EMH/EMR compliant
No more paper billing!