Are you ready to utilize technology to move your business forward? Please fill in the form below with details of your project and/or request and your submission will be routed to the appropriate department. For time sensitive requests, please feel free to call us at 888.878.9543.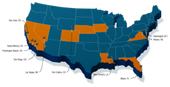 Click to view larger
Corporate Headquarters:
92 Corporate Park, #812
Irvine, CA 92606
Telephone: (800) 716-2360

Email: info@scmsp.com
Employment: We are Hiring!
California
San Jose, CA
Santa Monica, CA
Huntington Beach, CA
San Diego, CA
Nevada
Las Vegas, NV
Colorado
Fort Collins, CO
Nebraska
Iowa
Louisiana
New Orleans, LA
Virginia
Reston, VA
Florida
Miami, FL